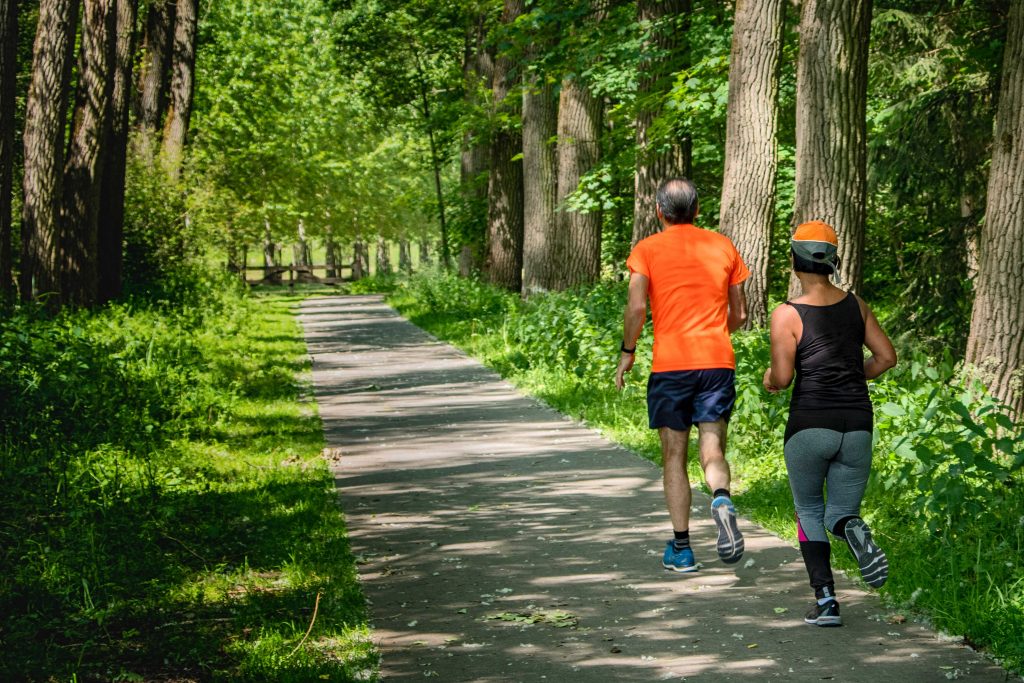 When something is foreign or uncomfortable, it's a natural response to avoid it.  Whether you feel too old, too overweight, or ridiculous in workout clothes, there is a simple solution.  Start small, but start with something.
If exercise is hard on your joints, try swimming or take a water fitness class. Exercising in water is easier on your joints and the stronger your muscles get, the more they can support your joints and the less you'll hurt. The elliptical trainer that many gyms have is another example of a great low impact device for of cardio exercise.  If your physical limitations are more serious, check with your doctor, or find an athletic trainer who can help you figure out exercises that are still safe and easy to do.
Bicycling is great exercise for people of all ages and physical types. Once you learn how to ride a bike, you never forget that skill because it becomes part of your unconscious memory. You can bike with friends or on your own. www.bikemunk.com is a great place to start.  
If you're self-conscious about your weight, you could start by walking with friends, working out in the privacy of your home, or exercising with a trainer who's supportive. Wear clothes that feel comfortable.
Are you unfamiliar with the equipment at the gym? No one wants to look like a newbie when trying to figure out a weight training machine.  BUT, remember that everyone was new at one time. Many gyms offer FREE services to members so that they understand how to use equipment and set up a routine to get results and do it safely.   Join a class that can show you how to strength train and how to use different pieces of equipment.  Bring a friend that has a bit more knowledge than you!   Ask the front desk attendant about days and times when there are fewer members around.